The new look of the evening makeup
Classical or avant-garde?
How's changing the classical evening makeup look? There's a lot of different kinds of makeup and it gives vest range of capabilities and inspiration. Is it only an evening makeup or something more?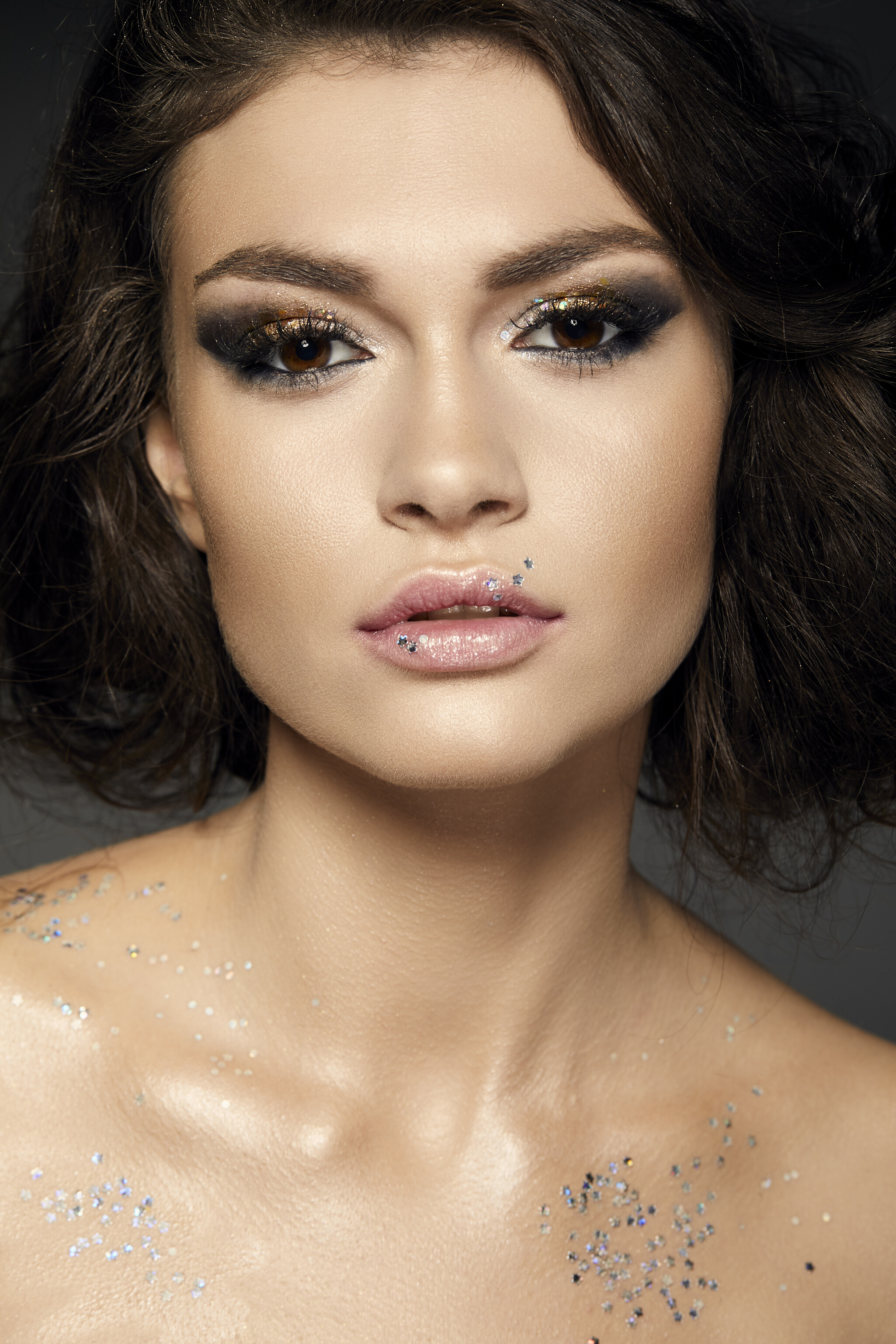 Women love the classical evening makeup.
 Creative directors of the fashion industry create top looks and celebrities wear this one for a red carpet parties. It's easy to change the classical evening makeup look. False lashes, dripping lips, brocade or pigments make your look more glamour.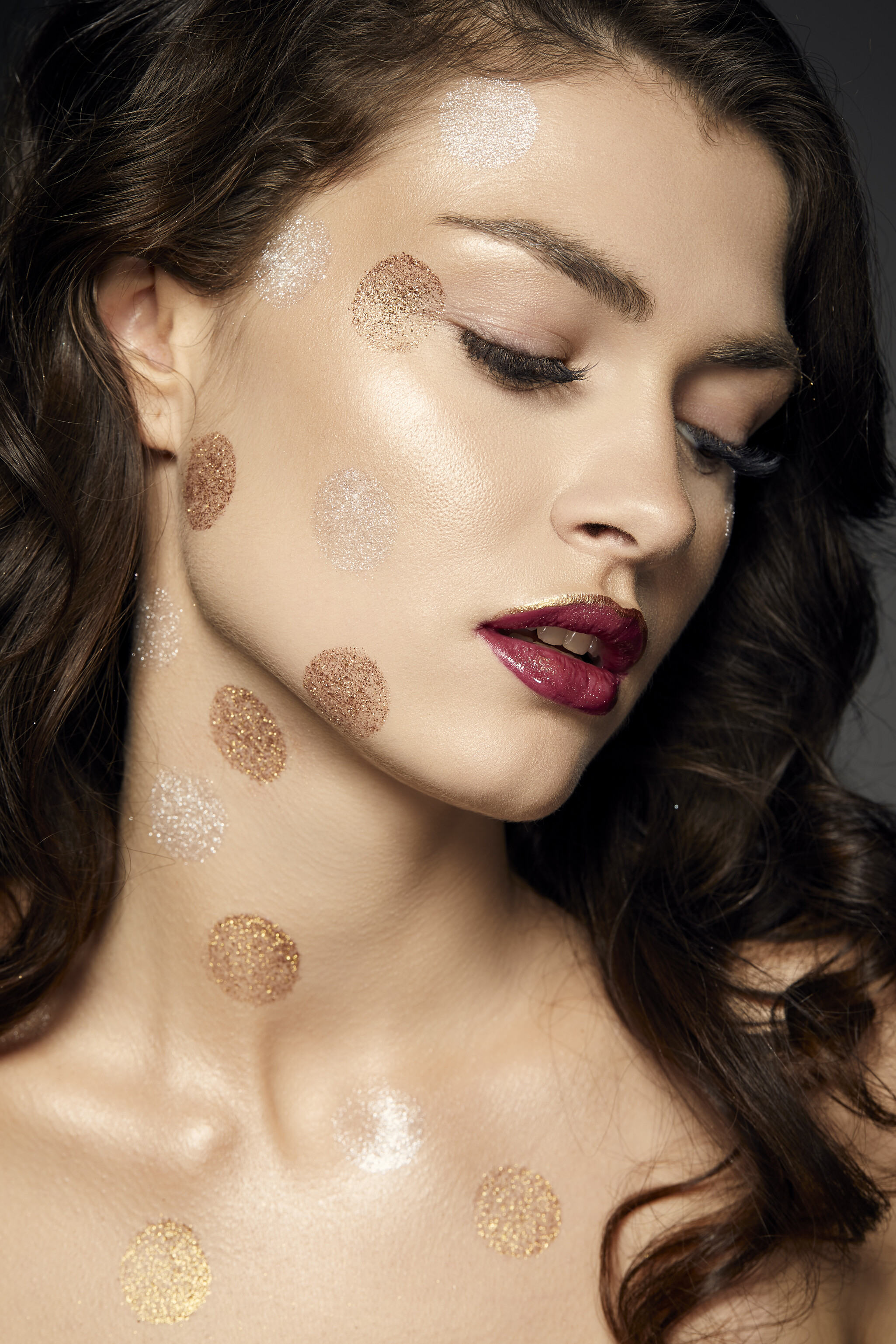 What's on top?
Eyes, lips and lashes – should be the most emphasized in the context of complete look. Brocade, metallic shadows, fresh look and the berry lips are trends in makeup for winter 2017/2018. You can use the highlight for the neckline, eyes, temples and lips. Apply brocade using Nyx Glitter Primer or Duo glue. Pigments are more colored with Duraline. Gold leaf is used as an alternative for the brocade, to apply use an oil products, ex. amazing Glow Enhancer from Elcie Cosmetics.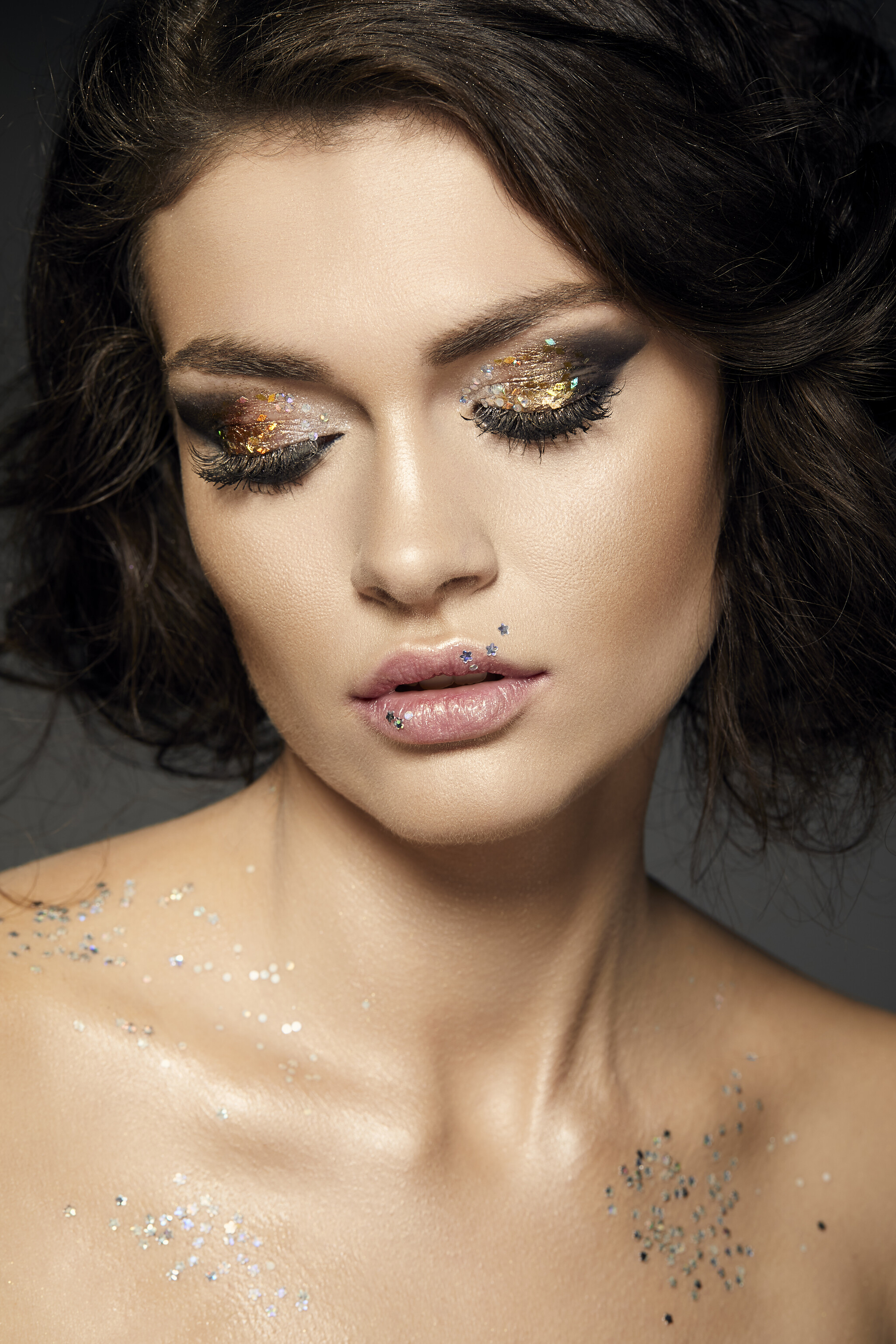 Nutrition goes first
Make-up should be perfect and suitable for the skin. It will stay on the face for a very long time, exposed to stress, sweat, artificial light, flesh or cameras. Prepare the skin perfectly. Cleaning and moisturizing are the most important. You can use the nutrition oil and make a massage of the face.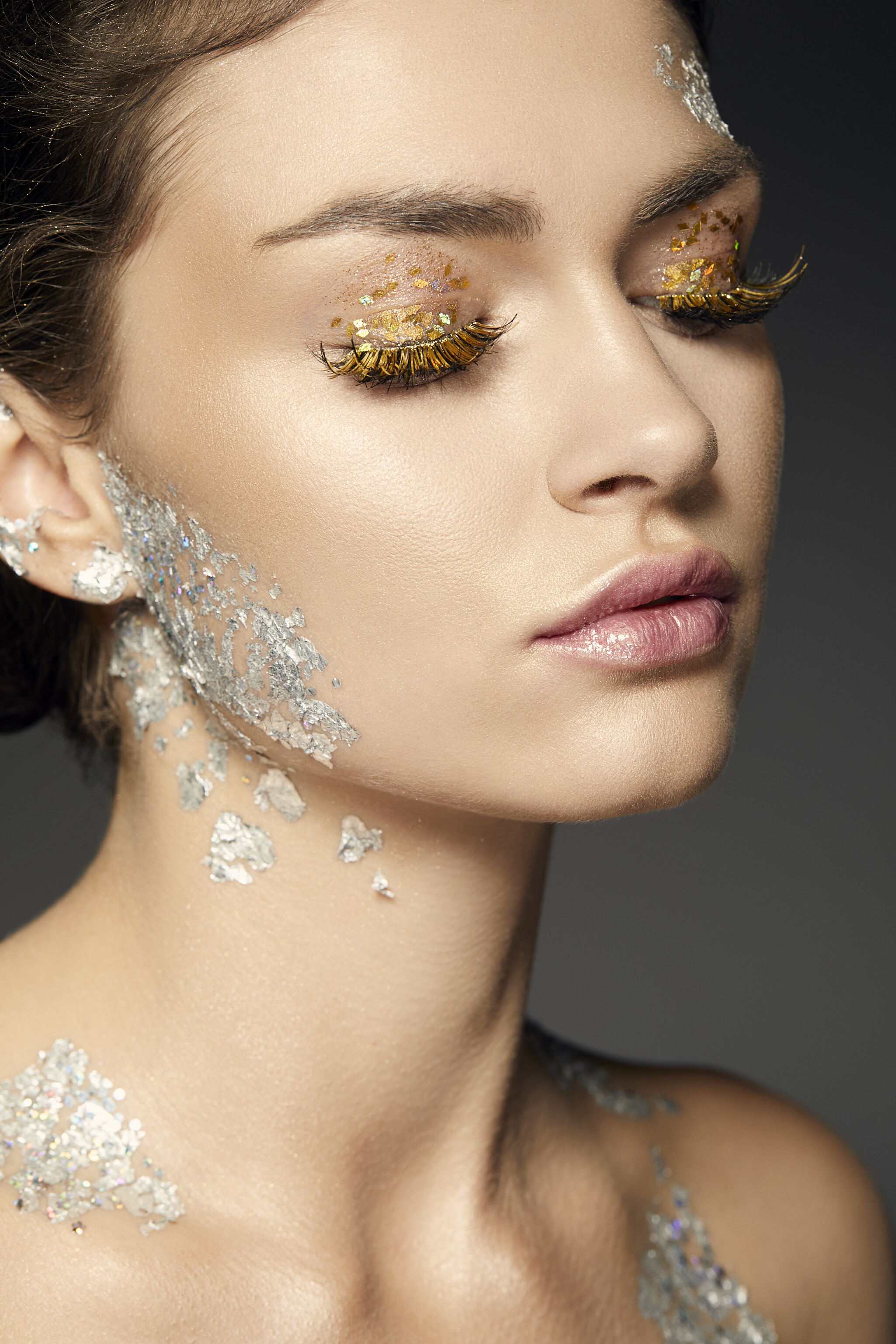 News in the classical make-up look
Top of the top in 2017/2018? Fresh look and highlighting almost every part of the face is the priority in the newest makeup looks. Glow and the natural effect of the face – make-up no make-up – are on top.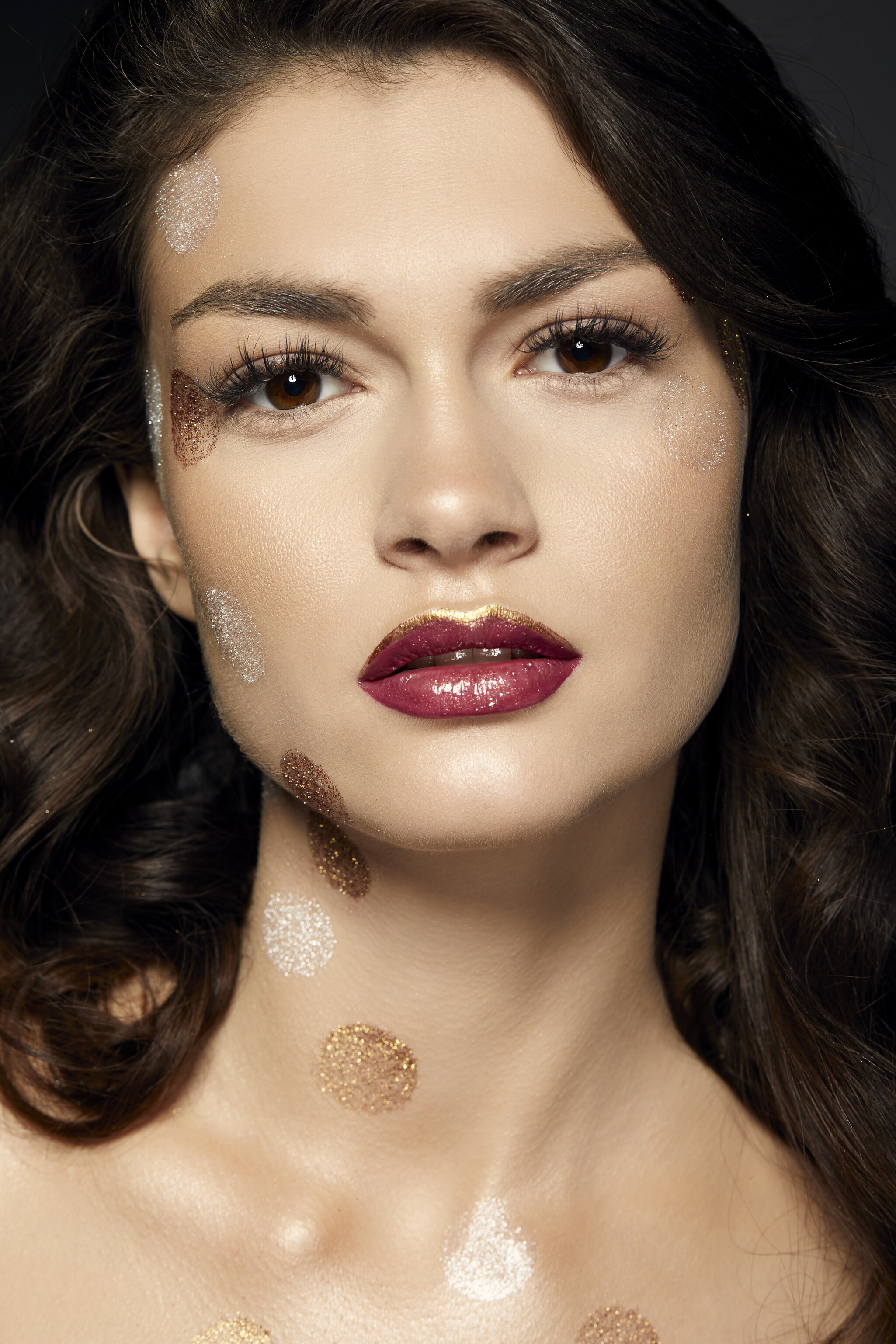 Thank you, Makeup Trendy!!
PHOTO: Emil Kołodziej
MUA: Kasia Wrona
HAIR: Bartłomiej Kamiński
MODEL: Ewelina Przeworska
Check out my make-up courses at Artystyczna Alternatywa – Szkoła Wizażu i Stylizacji w Krakowie