Working on a film set is one of my favorite job. This time I met a great team at Panopticon Films during the project for Wydawnictwo Znak and Monika from Kuchenny Krednes. Monika is in my make-up
Monika wrote a cookbook "KUCHENNY KREDENS – POLSKA KUCHNIA PRZEDWOJENNA". You'll find there a lot of inspiring recipes. You can get the book in here. In the meantime take a look how the work on a film set looks like.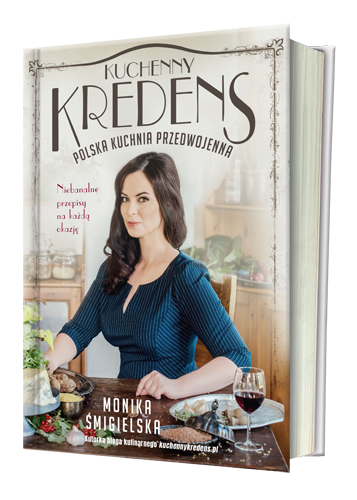 …camera…action!!
On the set I always meet a great and very creative people, and this time was the same! You never know what you'll need face, in this kind of work. It surprises every day and you should be prepared for everything – in make-up as well. I have always with me the mattifying powder from INGLOT or Kryolan. In front of the camera the face needs to look bright but not be flash.
TV make-up
The entertainment industries involved in producing and distributing movies need make-up artists who can deal with the TV make-up. The camera lens has no mercy, you need to look perfect!
W epoce, kiedy jesteśmy zalewani kolejnymi kulinarnymi trendami, egzotycznymi i szalenie przepłaconymi produktami z najdalszych zakątków globu, dzięki Wydawnictwu Znak powstanie książka o kuchni domowej i jej historii. Takiej kuchni, jaką tworzyły pokolenia kobiet przed nami i z których doświadczenia my dzisiaj możemy i powinnyśmy czerpać. Które tak jak i my miały przecież takie same kulinarne dylematy i musiały dzień w dzień zachodzić w głowę co by tu ugotować, często z ograniczonych przecież zasobów. 
Blog: KuchennyKredens.pl
FOTO: Panopticon Films
MUA: Kasia Wrona
Cooperation:  Wydawnictwo Znak  Kuchenny Krednes