It is said, that Las Vegas is a state of mind – what's the truth? What's about all that Vegas thing? If you are looking for an answer – read my adventure book. You'll find all the answers and a lot more! ❤️
You should start planning your Las Vegas trip from booking a hotel. Hotels are one of the most important thing in Vegas. Choose the Las Vegas Strip as your final destination – this is the center of everything. You can book a two person room from 60$ to 300$ depending on a week day and booking date. This is the standard room with bathroom and wi-fi.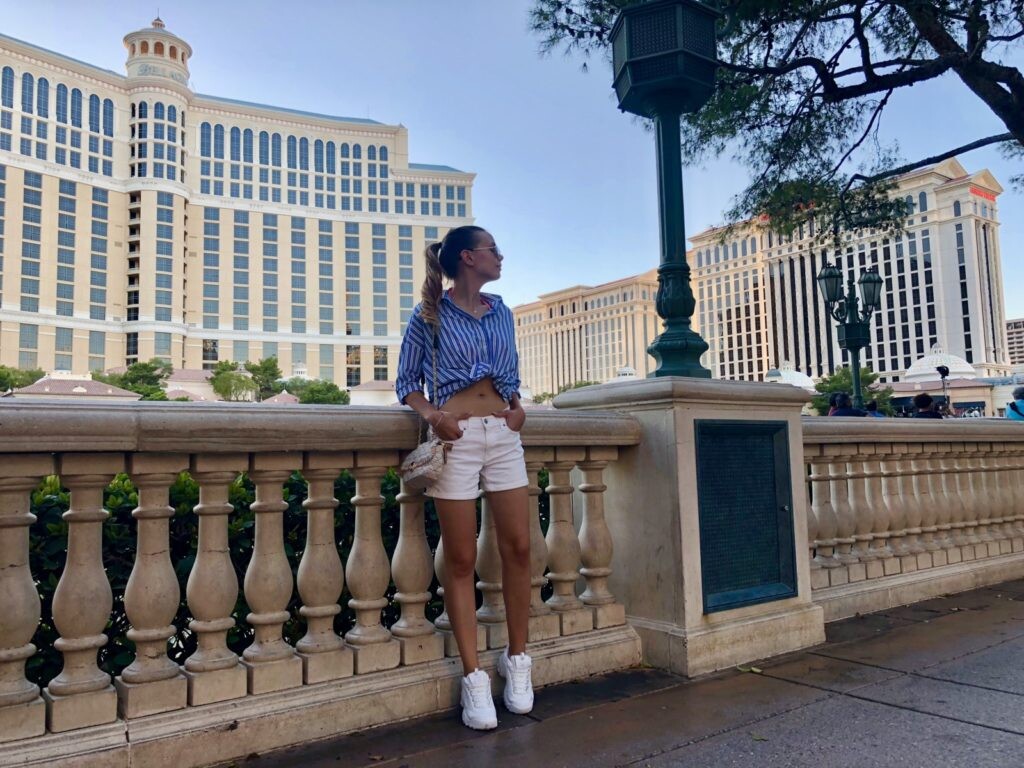 Bellagio
There is almost no historical heritage in Vegas. You'll find here the entertainment, parties and concerts and if you think it's not for you – you are wrong! There's no place like Vegas in the world.
Bellagio is on of the most expensive hotels on Strip. There is a fountain where you can see a water show, every hour. Inside the hotel there is a shopping center, gallery, restaurants and a lot more. Sarah Jessica Parker has her boutique in Bellagio – you can meet her if you are lucky!
Caesars Palace is the hotel from The Hangover movie! Vegas attracts everyone. Young people for the bachelors parties, families and retirees.
Beautiful casinos, celebrities and theme parks (this one especially at Circus Hotel) – it is Vegas. In a Hakkasan or Omnia you can meet Tiesto or Calvin Harris. You can get tickets from 20$ paying in advance. At the Linq Hotel there is the biggest in the world observation wheel.
Fake sky, river or taking a gondola float? Yes! At the Venetian Hotel you will find even the St. Mark's Square and at Caesars – Forum Romanum. Vegas has its own Venice, Statue of Liberty and Eiffel Tower.
Temperature is very high. It is 100 Fahrenheit most of the time and it is desert so you need to drink a lot of water. Anywhere you go, take the sun protecting spray with you!
Vegas is a world's capitol of gambling. In the middle of nowhere, where any other business couldn't make it. Roulette wheel, black jack, poker and luxury lodge for the richest. What happens in Vegas, stays in Vegas!
Caesars Entertainment Corporation and MGM Resorts International are the biggest entertainments companies in Vegas. At the MGM and other hotels on 'Strip' there is over 67 thousands rooms! Each hotel has its own districts and it is very easy to get confused.
Gordon Ramsay has a lot of restaurants in Vegas – it is one of them – Fish and Chips. Honestly, much better food you will get at Bubba Gump Shrimp Co. – Forest Gump movie restaurant.
Hoover Dam is an hour drive from Vegas. It was the biggest dam and power station in the world when it was built. It is still huge and very impressive.
The entrance is free, you can drive here your own car.
Grand Canyon is not so far away from the Hoover Dam. This time we will see the Colorado Canyon from different site than in Horseshoe Band. Believe me – it is definitely worth to see the Skywalk! It is the highest platform in the world on almost 1219m.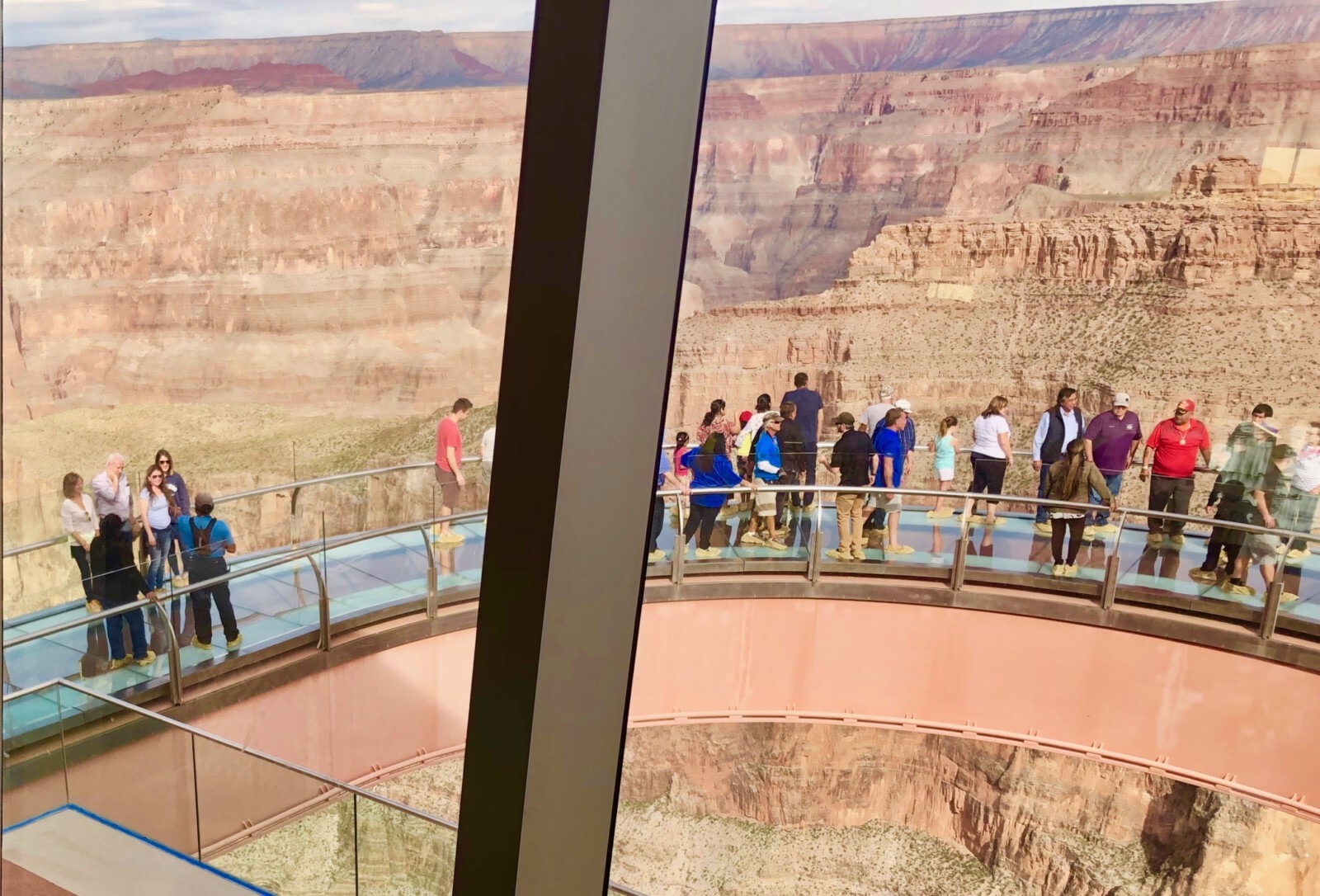 The entrance is expensive, around 70$, but the cost of the bridge was $30 million!
Next stop is Death Valley National Park at the Mojave Desert. It is one of the hottest places in the world. The highest noticed temperature was 134 Fahrenheit! Badlands and Badwater Basin are the most popular places here. You can visit park by car, entrance is about 20$. A number of movies was filmed in Death Valley, like Godfather or Star Wars.
See you soon in Nevada mountains!
[contact-form][contact-field label="Podpis" type="name" required="true" /][contact-field label="E-mail" type="email" required="true" /][contact-field label="Witryna internetowa" type="url" /][contact-field label="Wiadomość" type="textarea" /][/contact-form]