The Sunny California is not only the Los Angeles City. Heading Las Vegas you can see a lot of amazing places. What are this places? Try to see them my way ?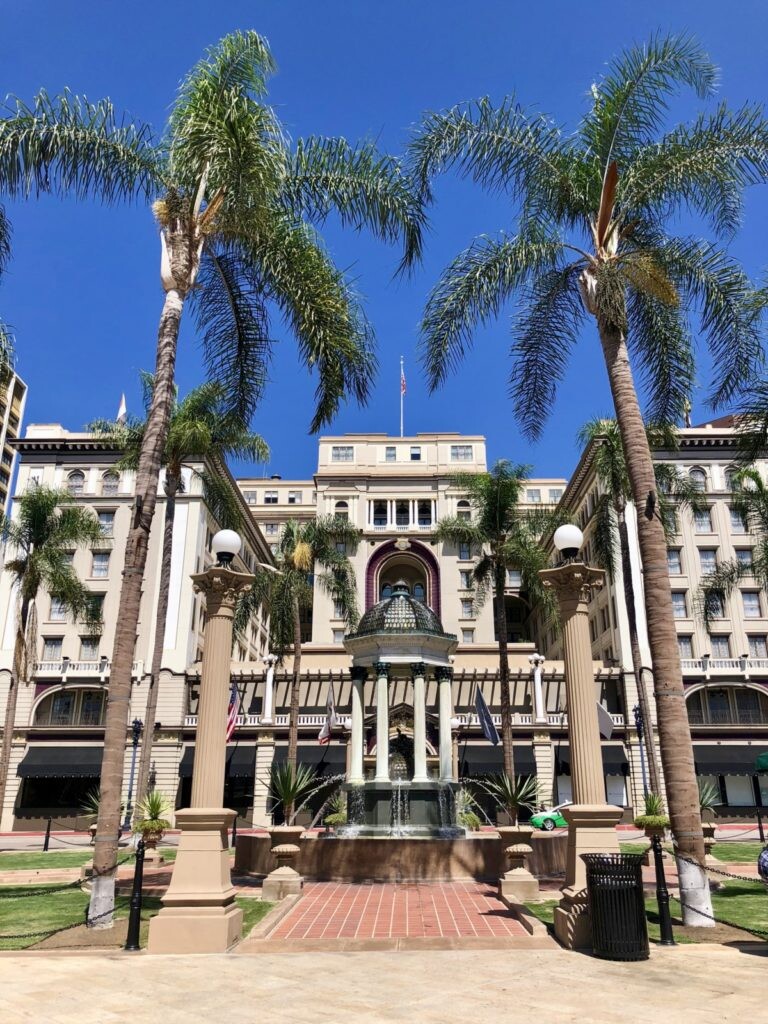 San Diego  is one of the most beautiful cities I have seen in USA. It is very clean and has a lot of historical monuments. You need to see the historic district – Gaslamp Quarter, marina and the downtown. On the 5th Aveyou can find restaurants, shops, clubs. The most popular place in San Diego is a Zoo – there is over 3700 animals. It's one of the biggest in the world! You can also take a trip to the Sea World, it's all day trip and you will get a lot of fun.
San Diego is located near the Pacific Coast. Firstly it was an Indian place but grows very fast. Now it is one of the biggest and richest cities in the United States. Kazimierz Deyna, polish football player lived and died in San Diego.
US Navy north base is located in San Diego. You should visit the  USS Midway Museum and see this beautiful aircraft carrier. There are planes on it and a lot of interesting military equipment. Tickets are 23 $ but you can get them cheaper when you'll buy it online.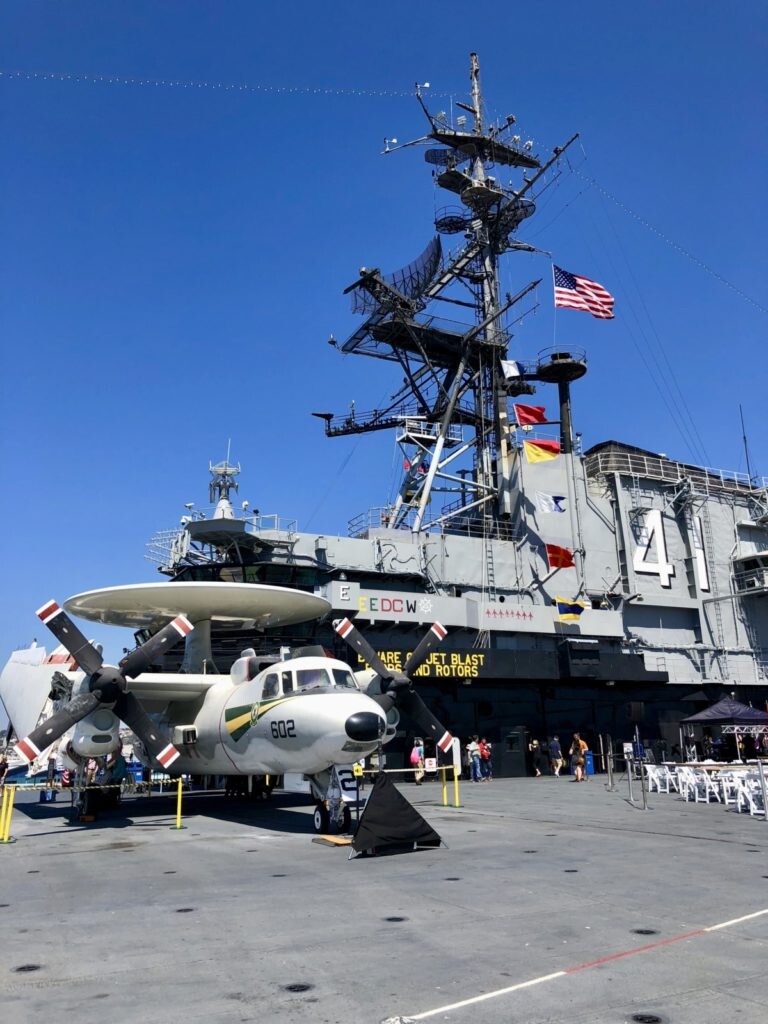 Next stop will be Palm Springs. People from the Hollywood industry are looking for the properties in Palm Springs. The prices are lower than in Los Angeles and the city is more calm and cozy. There is a lot of trails in the mountains and you can take a ride the biggest aerial tramway in the world – Palm Springs Aerial Tramway. Not so far away from Palm Springs you can see the famous Cabazon Dinosaurus known from the Tim's Burton movie: Pee-wee's Big Adventure.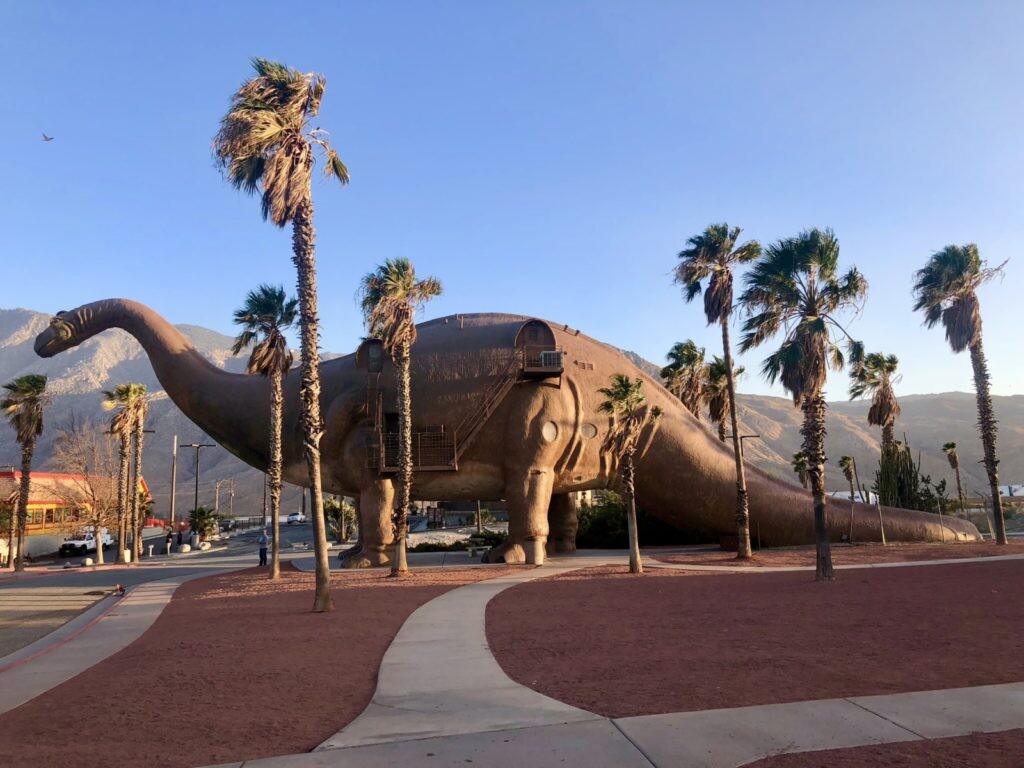 San Bernardino is close enough to visit the Wigwam Motel on Route 66. It is one of the oldest motels in USA. One Wigwam is a two person room with a bathroom and private parking spot. There is also a swimming pool and a lot of restaurants in the neighbourhood.
In San Bernardino you can find also Mc Donalnds museum. In this city was the first fast food restaurant. Is it worth to see? Not really…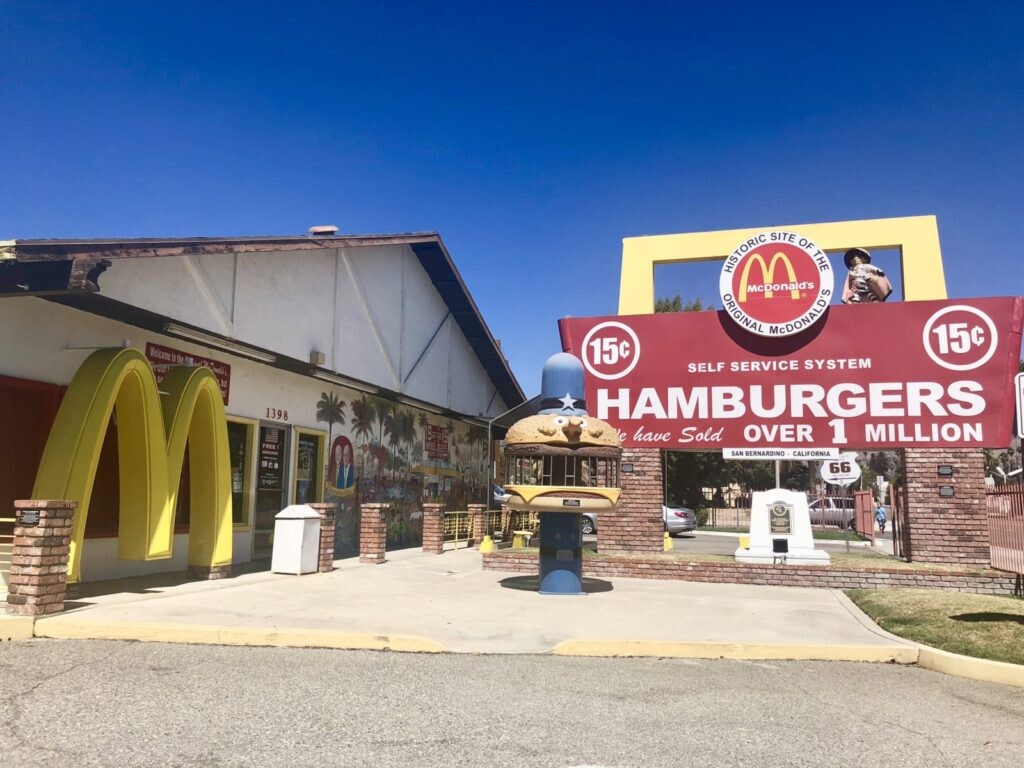 This place is not a museum, there is a lot of stuff from a private people, who are sending their souvenirs for the 'museum'. Entrance is free, you can donate if you want to. Let's leave California and next stop is… Arizona!
Do you have a question or do you want to share something? Contact me❤️
[contact-form][contact-field label="Podpis" type="name" required="true" /][contact-field label="E-mail" type="email" required="true" /][contact-field label="Witryna internetowa" type="url" /][contact-field label="Wiadomość" type="textarea" /][/contact-form]