Is your daily make-up a long lasting make-up? What about sunny, hot days? Do you have your favourite 24h lipstick? How to make your daily make-up long lasting?  I do have a great prescription for you.
Your daily make-up should be radiant and looks perfect all day. The same rules are obligatory for bridal make-up look. Which cosmetics will be perfect for 24h party time? I'd tested a lot of them on my face but also… on my clients! Photographs down below are from Natalia's wedding, just to show you how long lasting was the make-up I made for her. ❤️
Wedding make-up is very special, because it has to be daily, evening and photographic – all in one. It should looks perfect for 24 hours, beautiful and neutral in daylight. Do you know what make-up kit do you need to get the best, long lasting make-up effect?
Base goes first
Primer in your daily make-up look? I bet you are forgetting about this constantly. We are used to buy a HD foundations, mattifying products, but we don't use primer . Sometimes when you apply a good primer (correcting or mattifying) you can skip foundation and use a concealer instead, to get light and natural effect. You should choose long lasting primers like Too Faced. If you apply an eyeshadow you need to use a special eye primer, from Golden Rose or similar product.
What's next…?
Another long lasting product is a foundation and concealer. If you do have a beautiful radiant skin, don't use too much foundation or don't use it at all. For 24 hour lasting make-up you need a waterproof, 'HD', 'Long Lasting' or '24h'. Those gives you also a high coverage, so if you want to get neutral effect, don't put too much product. One of my favourite and nourishing foundations are LAsplash or Urban Decay.
Powder your nose!
If you think you don't need to wear powder because you have a dry or sensitive skin… you're wrong. Even if you have an atopic skin, you need to powder up. Choose product with silica and mica or vitamins and oils. I love pressed powders from Dermablend, MAC i Make-up Forever they are almost like a good moisturiser.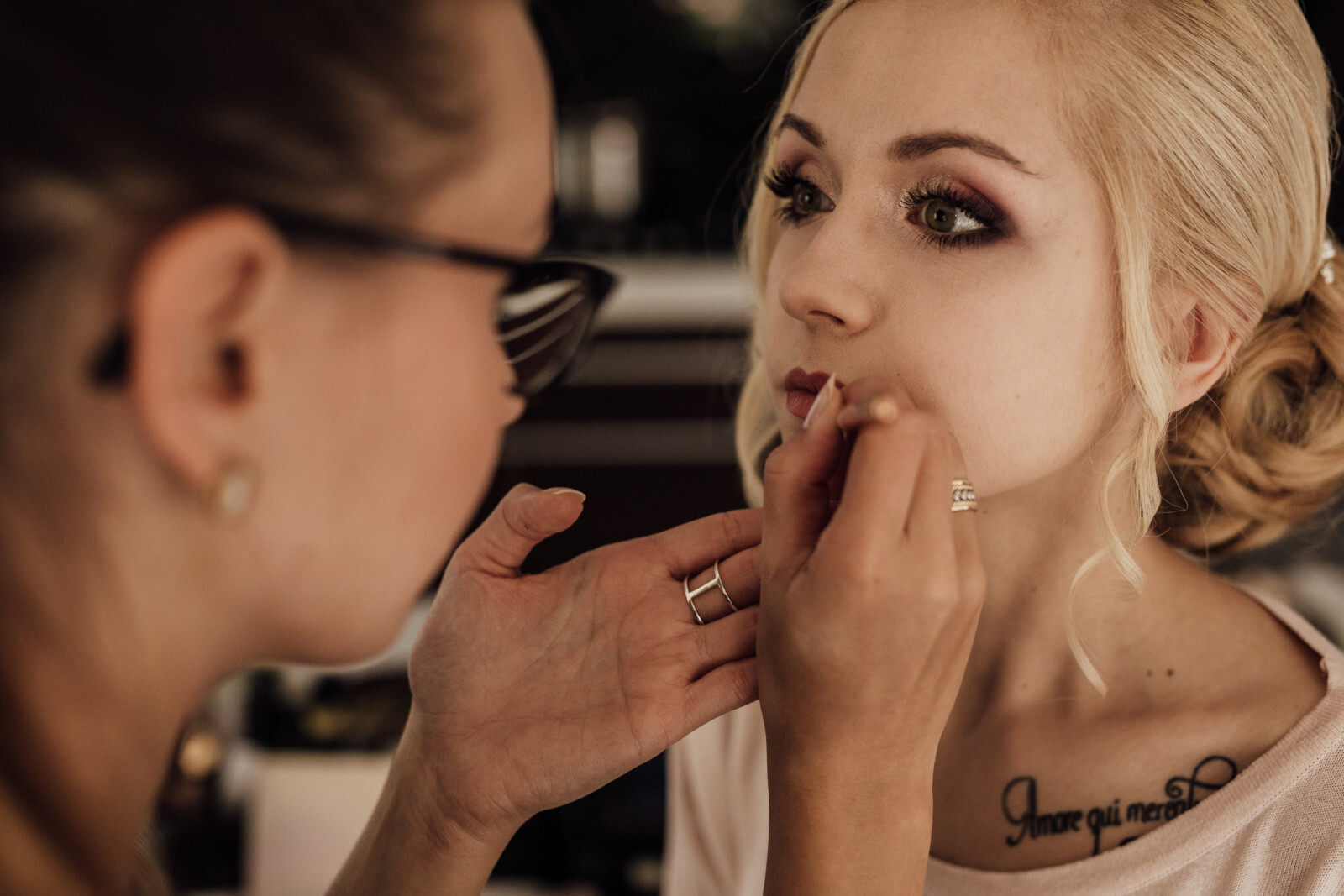 Less is more
Less is more – using a lot of make-up on your face make it looks heavy and dry. As a result your skin will defend itself and gets more oily. Your skin needs to breathe!
Fix & Go!
Fixer is an obligatory product. You can use a spray or mist. For daily make-up mist will be better, because it gives you more neutral finish. I love this from Clarins, it is also soothing and nourishing. For more heavy look you can use a professional product like Kobo or Kryolan.
Natalia's wedding make-up look was a long lasting with very natural, flawless finish.  ?Everything best for you guys!!!?
What kind of long lasting products are your favourite?
[contact-form][contact-field label="Podpis" type="name" required="true" /][contact-field label="E-mail" type="email" required="true" /][contact-field label="Witryna internetowa" type="url" /][contact-field label="Wiadomość" type="textarea" /][/contact-form]