I had already told you about the mature woman make-up look but about..  image? Developing Mature Woman Image are the classes I had a great pleasure create and lead this year, on Jagiellonian University.
Occasional image, developing an image and autentity are one of the most important elements which allows you to feel good with yourself. What do you need to know about developing an image and how to feel comfortable with yourself?
My mum was my model on the make-up seminar for my students – you can see her without make-up, before classes.
What is an image?
Our image contains a lot of important components, but we don't care about it in our daily lives. Developing your image is not only your make-up or outfit – it is also your attitude or the place and environment where you live. Appropriate outfit or attitude allows you to create coherent and authentic image of yourself.
Sometimes, when you meet someone at first sight, you can determine if this person will be your friend or not. Halo Effect is when you do such a great first impression, that even when you do some mistakes it will go easy on you. Even when it will be something bad you can got away with it because you made a great first impression.
Last classes
On the last classes I felt honoured. I received a great thanks from my students. Thank you all ❤️
Savoir vivre of image development
Your image is your way to communicate with people. If you would like to be taking serious you shouldn't wear a straw hat. If you hike you shouldn't wear flip flops and wear a mountain boots to the  theatre. Occasional image should be properly aimed and make a proper impression.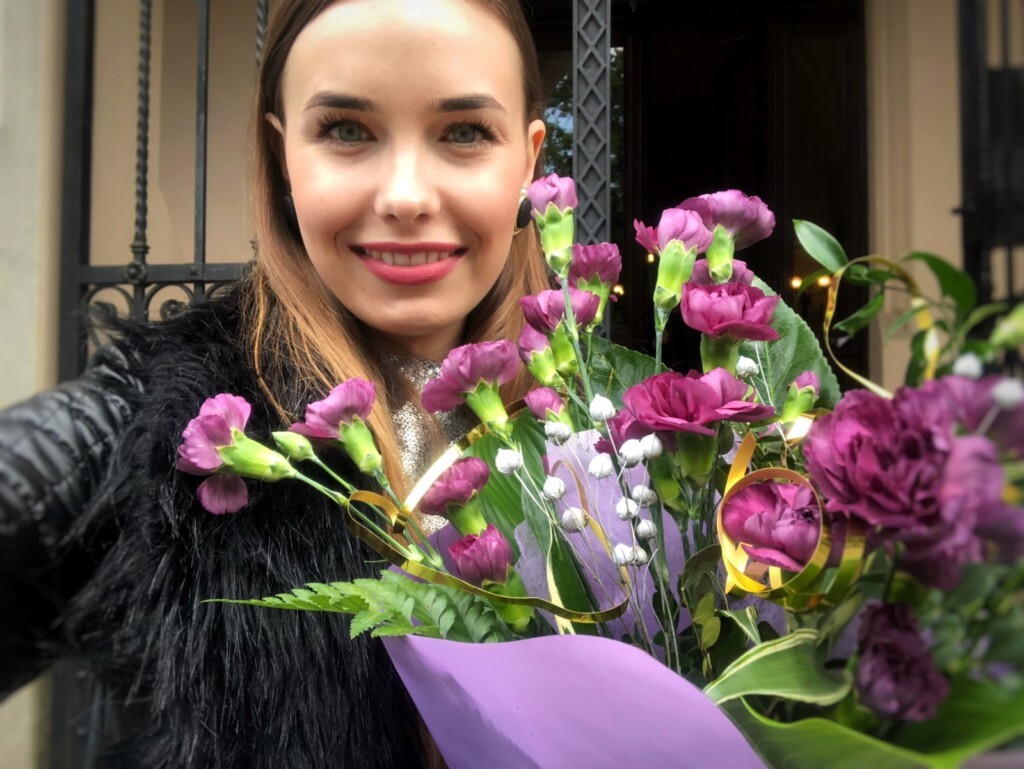 Developing your own image
To develop your image with success you need to have a knowledge about image in a public space. Business dress code links to the authority and profession. Sometimes white shirt will be enough for making a right impression. Even interpersonal relations makes your image! The way you communicate with people is very important.
Knowledge about stereotypes let you avoid mistakes or fiddle with them consciously. On the classes we debunked a myth of unattractive retiree who doesn't have a lot to do. Our mature woman is active, aware her self-esteem, a person who finally has the time to live her passion.
Nonverbal means what?
Often we don't take a notice of nonverbal signs. Timbre and resonance of your voice (sometimes impolite), gesticulation (sometimes too nervous), facial expression (sometimes uncontrolled) or general attitude. Even the way you move breathe or smell – it matters! Remember, that nonverbal signs are often unconsciously received.
What says your outfit and behaviour?
It is said that the smile is the best make-up you can wear and that's true. The same meaning is to be nice, kind and punctual. Those are expressions of respect for the other. As a make-up artist I know how important is discretion and loyalty. The way you communicate is also very important.
My model with a make-up.
Public life for sale?
Awareness of your private and professional image are a huge skill. It is very hard to separate your private life from your work, because intimate is one of the best selling products of our times. Remember, that the more your outfit is a business look the less it says about you and your privacy.
Thank you…
…for all the seminars we had. It was a great pleasure teaching you. See you next year!
Do you want to know more about an image?
[contact-form][contact-field label="Podpis" type="name" required="true" /][contact-field label="E-mail" type="email" required="true" /][contact-field label="Witryna internetowa" type="url" /][contact-field label="Wiadomość" type="textarea" /][/contact-form]